Cannula Manufacturers
Click here for our Cannula Options page.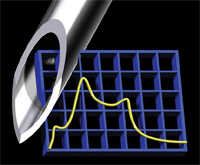 Cannula manufacturers vary worldwide in terms of quality, cleanliness, technical expertise, consistency and credibility. ISPG prides itself on over 33 years of supplying the highest quality medical needles with an emphasis on integrity, both with our products and with how we deal with our customers.
ISPG can supply custom cannula to meet your specific requirements. By varying geometries and adding a wide variety of specialty secondary operations, custom cannula can be adjusted to perform to your specific requirements.
Using proprietary technology to create a fine cutting edge, we supply sharp cannula that is unsurpassed. In the event your application requires a duller product, ISPG can adjust the process to achieve different point penetration accordingly and provide data to verify we meet your exact penetration requirements. Processes are highly refined and remain controlled to ensure that you receive a consistent custom cannula product from lot-to-lot over time.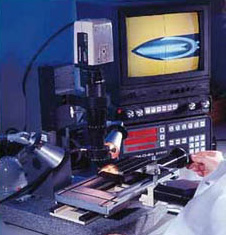 ISPG can provide data on either a one-time basis for your evaluation or on a per-lot basis with statistical summaries including mean, standard deviation and Cpk indices. (Note: Cpk is a measurement of how well a process is controlled. It describes how close the measurements are centered near the nominal as well as how tightly they are held.
Just as all cannula manufacturers are not the same, neither are all types of cannula. There are standard hypodermic cannula where tolerances are not as important and consistency not as critical, and there are other custom cannula applications where consistency and tight tolerances are crucial to ensure the final product performs as intended. Many of our customers are finished needle manufacturers which require expertise in holding tolerances while keeping cannula manufacturing costs as low as possible. ISPG excels in both areas.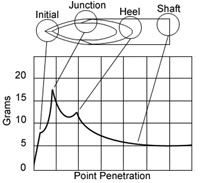 We provide tight tolerance requirements both through state-of-the-art equipment and the expertise that comes from our decades of experience. We've shipped more than a billion custom cannula and thousands of separate part numbers over the past three years alone. When choosing a cannula manufacturer, our customers appreciate our experience and technical expertise in supplying challenging parts at reasonable prices.
The final cleaning is highly controlled with processes and facilities meeting FDA cGMPs and ISO 13485 certifications. Custom cannulae undergo a series of highly controlled cleaning processes including passivation which ensures that our customers' parts are of excellent quality.
Whether you have an existing cannula requirement or need a new custom cannula design, please give us the opportunity to show you how we can provide cannula manufactured to exacting specifications, superior quality and at a reasonable price.